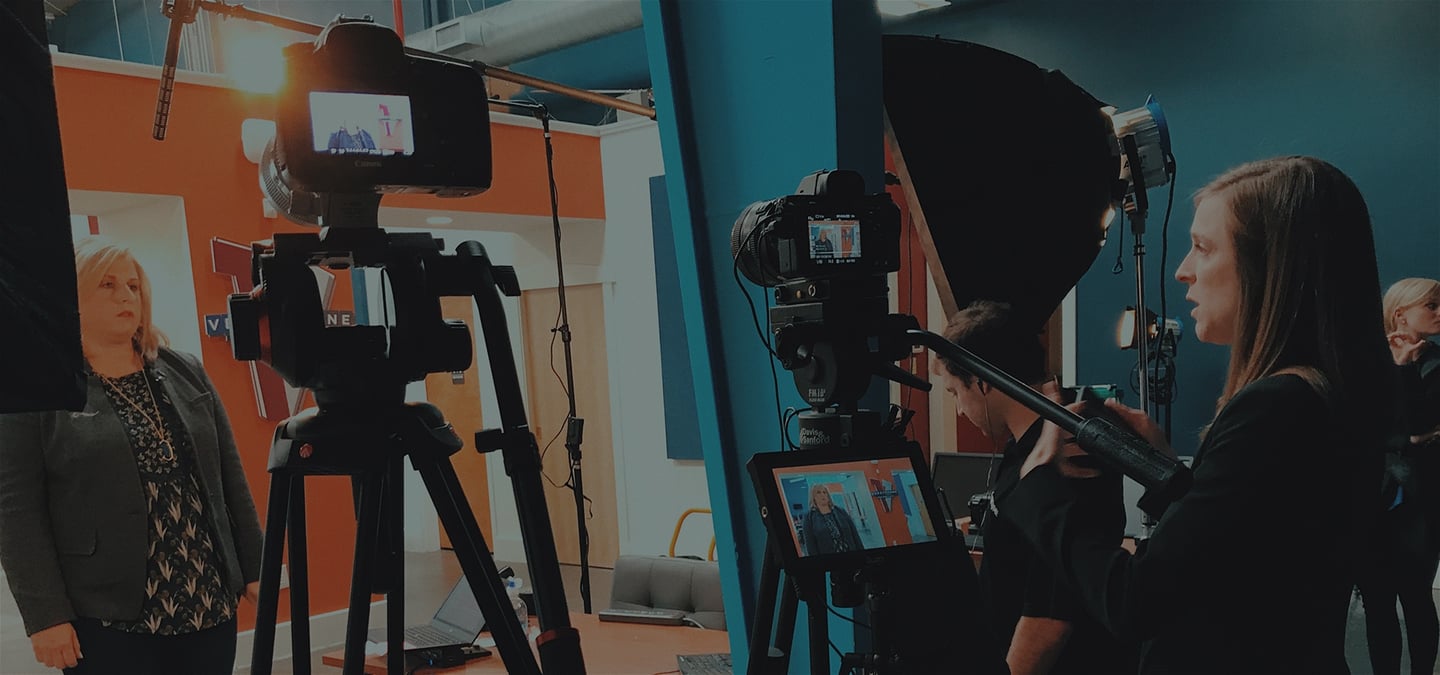 There are so many types of video content being produced that it makes it hard for marketers to know where to start or how to execute. Some video content, like a Facebook Live stream or Instagram Stories, does not require high production value in order to achieve the goal. On the other hand, evergreen content such as brand videos, testimonials, and product videos, require much more attention to detail and production value in order to reinforce brand trust and convert visitors into customers.
Unless you want your videos to look like a DIY project, you should always consider hiring a professional video team first.
Video production is more than just a task - it's a mindset. Professionals in the video industry view aspects of production such as lighting and audio completely different than the average marketer, because they understand that neglecting these areas can alter the results of the production and make customers think twice about trusting a brand.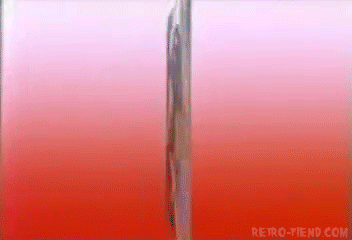 "Lights! Camera! Action!" Seems simple... right? Wrong!
Even the most well-known phrase in production proves to be extremely complicated. For example - which lights? How many lights? And what lighting modifiers? What type of camera makes the most sense for this shoot? Which lens are we using for this particular shot?
These are just a few of the infinite questions that must be asked before going on-set. In a fantasy land, anything we point a camera at would turn into a Christopher Nolan film, but sadly that's just not how it works here on this planet we call Earth. Here are just some of the less glamourous activities that must be done to ensure success on set:
---
Are you fired up about video marketing?
---
Step 1: Arrive, Load, Build
Video doesn't happen automatically. Cameras don't build themselves, and rooms don't clean themselves.
When your video content requires shooting on-location, your video team will need to arrive on-site at least 90 minutes before it is time to roll the cameras. During this time, the video team will be taking the necessary steps to get all of the production equipment ready to go.
Some of these tasks include:
Load-In

Preliminary Camera Setup

Preliminary Lighting Setup

Audio Setup

On-site Talent Preparation
Each of these tasks play an essential role on set. Accomplishing only a few of these tasks will result in a sub-par video, which may result in your viewers noticing a lack of professionalism - ultimately making them less likely to buy from you (this is b-b-b-bad!).
Step 2: Set Up the Shot
Wow...videographers really do go above and beyond to get the best shot. #BeckbromFL #videoproduction #Kent pic.twitter.com/ruTozLjImr

— Blueberry Pictures (@blueberrypics) June 11, 2017
For every unique shot in a production, the cameras, lighting, and audio need to be shifted into a different set-up. There are a ton of details to consider when setting up a shot. Here are just a few:
Camera Settings

Are we shooting in slow-mo, regular speed, or super slow-mo? Have the light levels changed from the last setup? Has the color temperature shifted due to a different lamp, overhead light, or window? All of these require an adjustment to camera settings.

Lens Choice

A wide-angle lens serves a very different purpose than a telephoto lens, also relays a completely different emotional feeling to the viewer.

Stabilizing Gear

Handheld? Tripod? Gimbal? Drone? Slider? Depending on the goal of the shot, a different type of stabilizer will be necessary and ultimately require a little setup time. Always budget extra time for setup between stabilizers!
Sure, modern day iPhones have become extremely capable cameras - but inherent limitations such as the fixed (non-removable) lens, small sensor size, and limited storage space make it a challenging tool for delivering professional production quality. The always-on, always-connected nature of the iPhone, however, makes it the go-to choice for perishable video content that doesn't require high production value.
Step 3: The Devil Is in the Details
A rich audio experience is the driving force behind great storytelling.
Audio is often the most overlooked aspect of all in-house produced content. The Godfather is a classic film remembered for its characters and storytelling, but what if they had decided to film all of the dialogue using the built-in microphone on the camera? The movie would be forgotten and diminished to just another piece of content that placed priority on what the viewer is seeing over what they're hearing. Humans communicate via sound, and if the sound quality is awful or offensive, it doesn't matter how beautiful the visuals are. Additionally, video has more room to creatively alter or cover up mistakes in post-production, but you can't fix completely screwed audio.
I'd actually say audio is more important. Most people can forgive bad video quality but bad audio would make me stop watching immediately.

— Jay | Tech Sway (@Tech_Sway) May 29, 2017
Cameras capture light, but they don't create the perfect lighting, and they certainly don't record high-quality audio on their own. Out of all of the different aspects of production, the importance of lighting is probably the toughest for clients to fully grasp. On most Hollywood sets, the lighting and grip departments are by far the largest. Having total control over lighting makes it possible to create the perfect style or mood to go along with the messaging. You may think that having adequate lighting in a space makes it ideal for shooting, but you would be mistaken. The size, location, and angle of the light source always need to be considered to ensure that harsh shadows aren't highlighting the wrong features of the talent's face or creating unattractive shadows under the eyes or chin. These scenarios require a professional understanding of lighting and light modification in order to achieve beautiful results.
Simply speaking, every shot should have some sort of light modification to truly be considered professional.

Put Your Best Foot Forward
Video production is an extremely detail-oriented process. After reading this article, you should have a better understanding of how the different aspects of production must come together to create a smooth shoot-day and a high quality piece of content.
However, none of this can happen without an extensive pre-production process. It's simply not realistic to expect every shot to look its best without going through the creative process to understand and define each shot before showing up on set to capture them.
Remember - depending on the type of content you are trying to create, you may require a dedicated and professional video team to achieve the results you are looking for. At Consume Media, we have more than a decade of experience producing videos for brands just like yours. We have heavily invested in our knowledge and our equipment in order to take your production to the next level.
Get a professional opinion (fo free!)
Consume Media is an Atlanta Video Production and video marketing company. Visit our website to learn more about us, or browse our full portfolio on our Vimeo page.