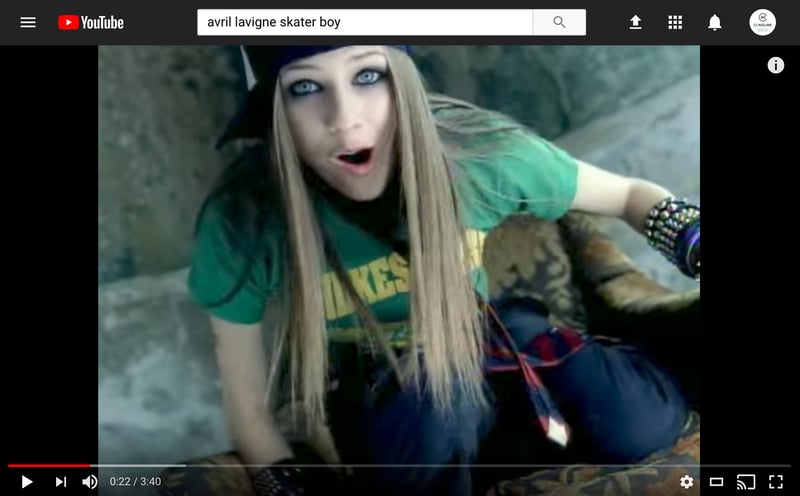 He was a sk8er boi . . .
Let's take a little trip through time and space all the way back to the year 2005 - a time of Livestrong bracelets, flip phones, and Avril Lavigne. This was the year YouTube was created, thus launching us into the video marketing world as we know it today. Brands such as Nike and Google saw this as the golden marketing opportunity that it still is to this day. In 2006, Google bought YouTube for $1.6 billion dollars after realizing it's potential (today it's worth around $75 billion - pretty solid ROI there, Googlers). By 2007, just two years after it's creation, YouTube was using the same amount of bandwidth as the entire Internet circa 2000. It was the first platform for user-generated video content, and from there forward, people became obsessed with video. These statistics only continue to climb, proving that video is indeed the future, and the future is today. Don't miss out, make sure video is in your 2018 budget.


The first ever YouTube video. We have come a long way, my friends.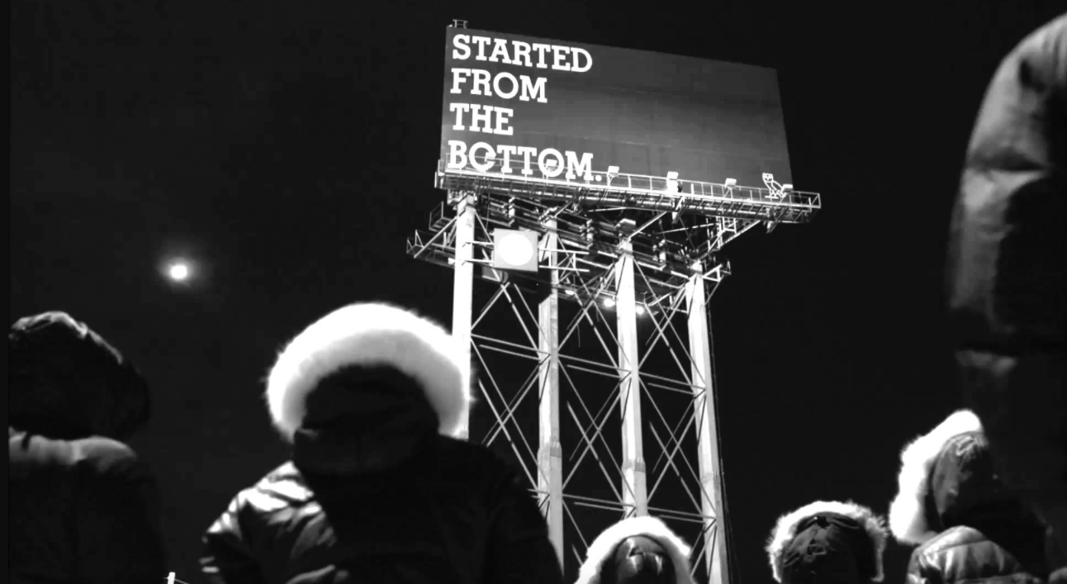 Now we heyah!

Fast forward to 2013 . . .
The year Miley Cyrus came in on a wrecking ball and Started From the Bottom became the anthem we could all relate to. Video was the top marketing strategy to invest in. In 2013, websites that used video saw a 30% improved conversion rate. As of 2017, websites that use video can see conversion rates improve by up to 80%! That's a 50% increase in only 4 years. Not only do people love video, but search engines love video, too. Search engines will rank websites, social media posts, etc. that have video above those that don't.

As of 2017, websites that have embedded video can see conversion rates improve by up to 80%
A few more years later . . .
According to Wyzowl, in 2016, 61% of businesses reported using video as a marketing tool. Of those, 66% were NOT using video in 2015. In case you aren't good at math or just don't want to do the work, 40.26% of these businesses used video marketing for the first time in 2016. That's a huge number of businesses that are recognizing the effectiveness of video in their marketing strategies. In addition, as of last year, 93% of businesses who use video feel it has enhanced user understanding of their product or company.
Evoshield, for example, is a protective baseball company that we worked with this year. Each and every Evoshield product is custom fit, but their problem was that people weren't reading the instructions carefully and were incorrectly fitting the product. Evoshield has what they call the 'Perfect Fit Guarantee', meaning if a customer fits the product incorrectly, Evoshield will replace it for free. Naturally, this policy has been costing the company a considerable amount of money. That's where we came in and made product explainer videos to help ensure customer success.
This video pumps me up
In 2015, 57% of Internet traffic was made up of video, but by 2019, this number is projected to skyrocket to 80%. Don't think of video as an expense, think of it as an asset to your company. Video has been dominating the marketing landscape, and the whole Internet, for the last decade. With each year that passes, it is increasingly important to incorporate video into your company's marketing strategy. Let 2018 be the year of your first video strategy or a stronger, more upgraded video strategy than ever before.


Consume Media is an Atlanta, GA-based creative video marketing and video production company. Visit our website to learn more about us, or browse our full portfolio on our Vimeo page.