Welcome to Video Pricing 101
Our most frequently asked question. The short answer is it depends. It's like asking how much a car costs - are you going for the 1994 Toyota Corolla (shout out to my first car) or the newest Tesla? Both will get you where you need to go, but one has more bells and whistles and will attract a different kind of reaction. Check out this blog post to help decide what type of video you need.


The many considerations of video pricing...
Let's get into the meat and potatoes... pricing. The base price for a video breaks down into pre-production, shooting day(s), and post production. Sure you could shoot a video yourself on an iPhone, but it will look like... well, like you shot it yourself on an iPhone. The more elements added - such as actors, props, multiple locations, etc., the higher the cost gets. Like guacamole, the best things in life cost a bit extra (pro tip - if you get a veggie burrito the guac is free). One thing is for certain - being open about budget during pre-production is the first and most important step in establishing expectations and setting goals for your video stategy moving forward.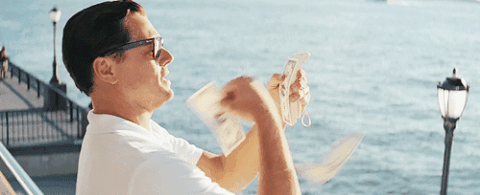 Video tells your clients who you are. If you leave it to amateurs, your business will look amateur.

It comes down to production value
Production value refers to the amount of resources and talent that go into making a video. If you increase production value, you will end up with a higher quality video - but you'll need a bigger budget to accomplish it. Resources and talent break down into anything from camera, to crew, to talent/actor, to the high-endurance guy holding the boom microphone over his head all day. Production value is the most crucial aspect of budgeting and will directly effect the final cost of the video.
The price of a video should always be based on the value that the video is creating for your business.
If your goal is to sell 1,000 subscriptions, then it will be easier to figure out the value attached to that piece of video content. At the end of the day, the price of a video comes down to the goals and expectations of your brand. We've created a handy visual aid to help you wrap your mind around how video pricing can break down:
Pricing Tiers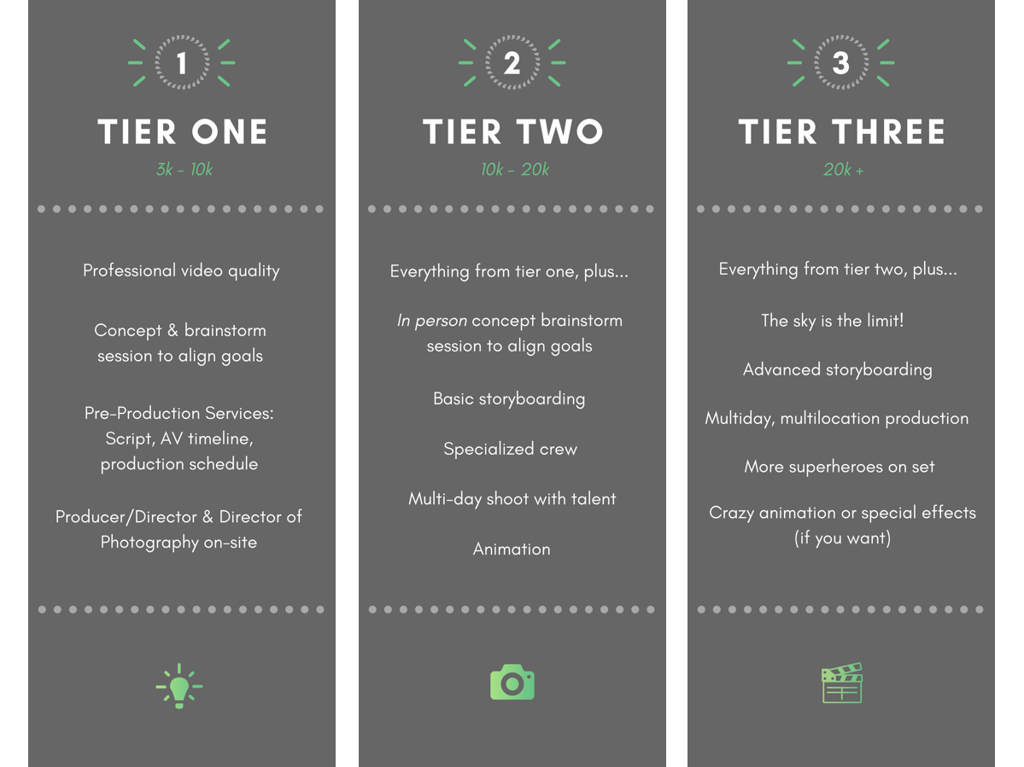 That being said, no two projects or companies are the same. Numerous factors affect the price and execution of your tailored video. Hopefully this clears up some of the ambiguity and annoyance that our initial answer 'it depends' caused.
Consume Media is an Atlanta video production and video marketing company. Visit our website to learn more about us, or browse our full portfolio on our Vimeo page.