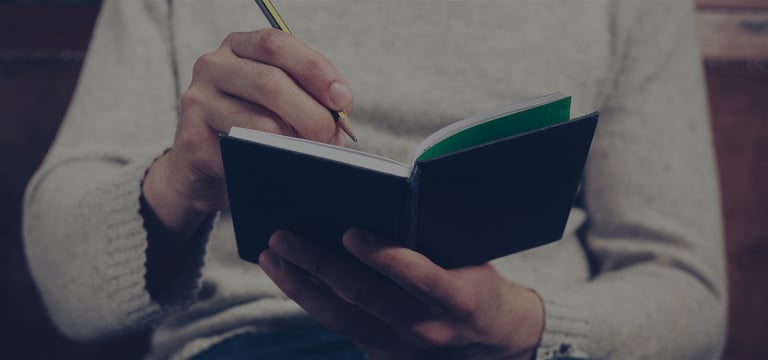 Video marketing will revolutionize your business, but an effective video strategy does not pop up overnight. In order for your marketing plan achieve your business's goals, your video team first needs to learn about what makes your company unique, and work with you to decide the best way to present your brand. Placing emphasis on the pre-production process, and specifically the discovery session, will result in the most creative and effective final product.
Pre-production is the most important part of the video production process.
---
Schedule your free video strategy consultation to learn more about our video marketing process.
---
Step 1: We Get to Know You
Your marketing strategy and it's ultimate effectiveness relies upon the goals defined by your business and the effective communication of these goals between your content and video teams.
The first step of any productive relationship is a Discovery Session. The discovery session is similar to the first date. During this meeting, the producer will ask a series of questions designed to help define the competitive advantages and personality of your business - these questions range from popular products to company spirit animal.
Understanding your business's culture, current marketing strategies, and audience demographics is essential to everything that is created to help lead your customers throughout the video marketing journey.
4️⃣🎯 4 Crucial Steps for Kicking off Your Next Video: https://t.co/vxMrizLlhy pic.twitter.com/Q01khkwWDy

— Wistia (@wistia) June 7, 2017
Step 2: We Design a Custom Strategy
The Creative Brief is where the video marketing plan takes shape. This document details how to use different types of video to strategically achieve your desired results. Every creative brief is different, as every company is different. A B2C firm needs a very different video strategy than a B2B firm, just as a regional company needs a different strategy than a national firm.
There is no one-size-fits-all approach to video marketing.
Never expect the first version of the creative brief to be the last. A great video firm will always listen to your feedback and work together to create the perfect recipe for success.
How to Create B2B Personas that Inform Content Marketing Strategy (via @kapost) https://t.co/SJWeeozsBB

— Vidyard (@vidyard) June 5, 2017
Step 3: We Crush it
Well-done video content doesn't magically appear out of thin air. Pre-Production is the crucial first stage that consists of:
Scriptwriting
Audio-Visual Scripting
Location Scouting
Storyboarding
Production Schedules
Casting
YouTube Creator Academy has a useful lesson on pre-production that helps to explain how every piece of video content has its own set of needs that must be considered before ever pulling out a camera.
---
---
Become a Video Marketing Master

Consume Media is an Atlanta, GA-based creative video marketing and video production company. Visit our website to learn more about us, or browse our full portfolio on our Vimeo page.