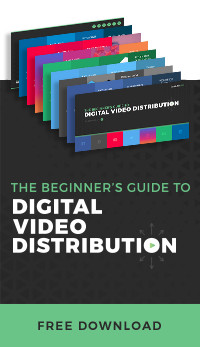 Picture this . . .
Your company has decided to spend money on a professional video. The video turns out great and everyone is excited to see the results. The video goes out into the black hole that is YouTube, but the video doesn't do much aside from collecting virtual dust. This is extremely frustrating, but the good news is this is easily preventable with a few tips and tricks. Every distribution platform is a little bit different, so methods for sharing on each platform slightly differ. Here we are breaking each one down for you so you get the most ROI with video distribution. One commonality among all 7 channels is they all perform better when video is included. So come take a little journey with us down distribution lane...
SHORTCUTS

Digital Video Distribution Best Practices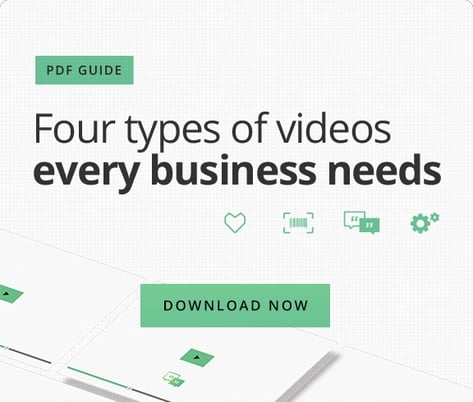 Best Practices for Your Website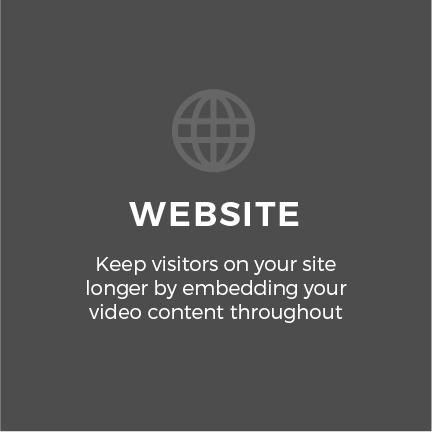 Landing Pages & Blogs
Engaging video content on conversion pages will aid in converting visitors into customers. People now have shorter attention spans than goldfish (not fake news), but including video content on landing pages and within blog posts with cause engagement to skyrocket.
Use a Platform
The more video you have and the more people see it, the greater your credibility. Using a video marketing platform, such as Wistia, is a great way to track analytics and reach of your videos. Integrating a video marketing platform as part of your website strategy is the best way to track and measure the results of your video strategy's effectiveness.
Increase Brand Awareness
Your website is the perfect place to keep a brand video. Tell visitors who you are, what you do, and why you do it. This will help people trust you.

Webpages with video result in viewers staying 2.6 times longer than pages without video.
Consume Media 2017 Reel
Something like a reel is great for a website because
it shows the spectrum of your company's abilities.
Best Practices for Email


Click Through Rate
Email fills us all with a little anxiety. Don't check it for two days and somehow you have 300 unopened emails that are all urgent. How do YOUR emails break through the clutter that fills most peoples' inbox? Video within an email drastically increases click-through rate.
Catchy Subject
Mention the word 'video' in a subject line to prompt people.
High-Quality Thumbnail
Always include a thumbnail- the play button is the strongest call to action on the Internet.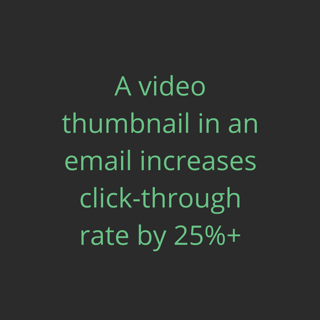 Use Video in Your Signature
Including a video in your email signature to promote your latest content is a great way to include video in every email. A video marketing platform can also be implemented in your email campaigns to track and measure results.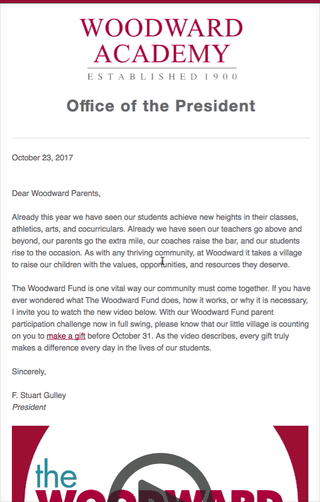 Woodward Academy leveraged the most powerful CTA, the play button, in order to increase click-through rates on their fundraising email efforts. Watch the full video here.

Best Practices for YouTube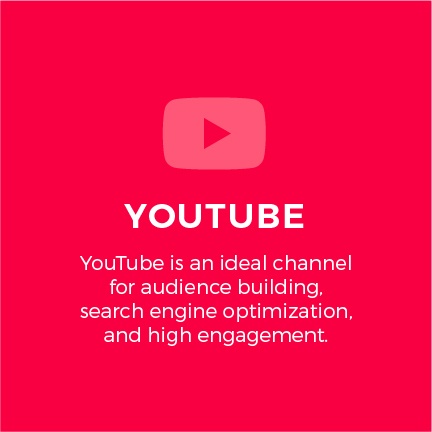 Trivia Question
What's the second largest search engine on the Internet? As you can probably guess from the title of this paragraph, the answer is YouTube. This may be a bit surprising since many of us don't think of YouTube as a search engine.
A Solid Title
Your video titles on YouTube are everything, so name it something that represents what people may be searching for. Think about keywords here.
High-Quality Thumbnail
While scrolling through, people often look for the nicest image to click on, so make sure you have a high-quality thumbnail to increase your chances of success.
YouTube is the second largest search engine.

Use Tags & Keywords
Include relevant tags and mention keywords in your description so your video is discoverable.
The Right Length
Your YouTube video can be longer than your videos on other platforms. Many people are on YouTube to learn, thus will stick around for a while. The number of hours people spend watching videos on YouTube is up 60% year over year, so don't miss out on being part of this growing platform.
Best Practices for LinkedIn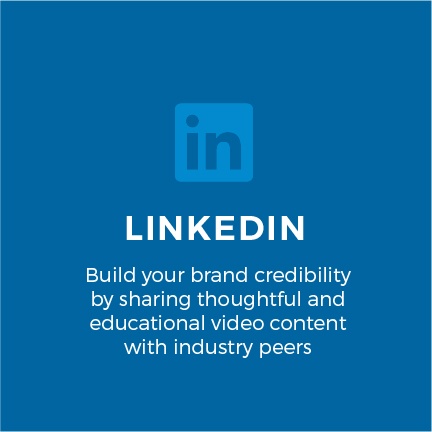 Use Native Video
LinkedIn has recently launched their own native video feature, which is awesome, except as of the publishing of this blog (November 2017), it's only available for personal pages, not company pages. If you want to post a video from a company page, use a link from YouTube or your video marketing platform of choice. Sharing your brand's content from your own personal LinkedIn profile will greatly boost the reach of your video content.
Have a Conversion Page
Always include a link to a conversion page after the content of your LinkedIn post to give your viewers somewhere to go after consuming your content.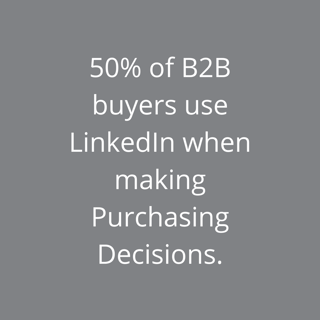 Include Expertise
Many people are on LinkedIn to learn about certain industries, so provide insight into your topic of expertise.
Ask Questions
Also asking questions on LinkedIn tends to get a ton of engagement amongst the platform's community. This is because this audience is eager to share information.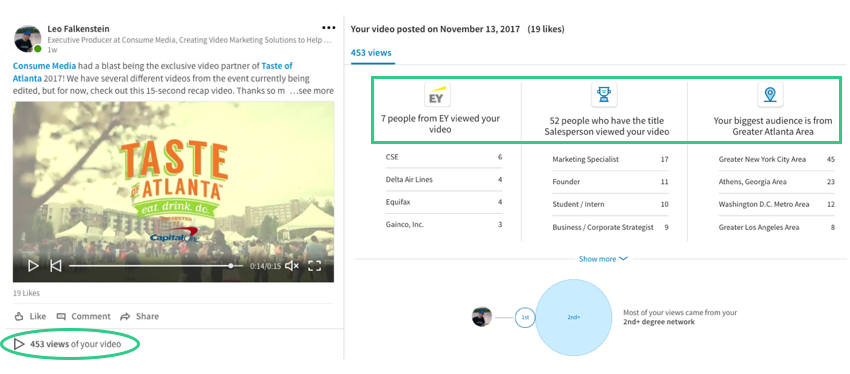 Our co-founder, Leo, natively posted our Taste of Atlanta recap video. It got 453 views, which
only counts people who have watched at least three seconds of it. The awesome analytics
on LinkedIn show companies, titles, and general locations of video viewers.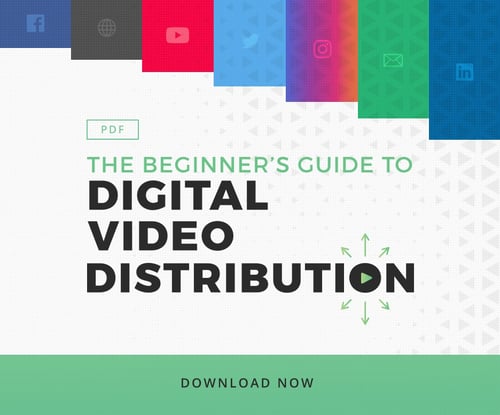 Best Practices for Facebook

Use Native Video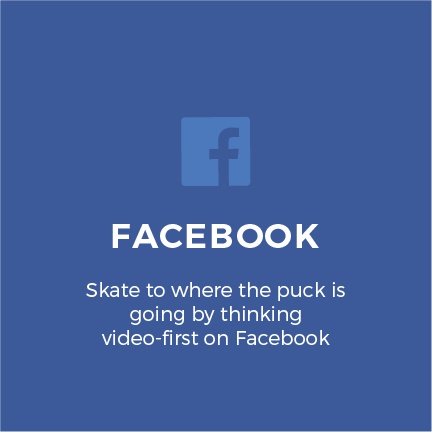 You can natively upload onto Facebook, and this is what you should do. Facebook wants to keep people on their platform, so posting outside links, such as Youtube, will result in your video gaining less reach.
The Right Length
As you probably know from personal experience, people don't get on Facebook to learn, but more to mindlessly scroll. People don't want to watch long videos, which is why 60-90 seconds is the sweet spot.
Boost, baby, boost!
Boosting videos that have received high amounts of organic engagement will help maximize your success.
Include Captions
Most video consumed on Facebook is watched without sound, so make sure your message gets across with and without sound.
Go Live
A way for your audience to get to know you better is by 'going live'. Facebook Live is a huge advantage for businesses- as your followers get notifications and the content is pushed to the top of their newsfeed. Share a behind-the-scenes moment, or use this opportunity to introduce the newest member of your team to the world.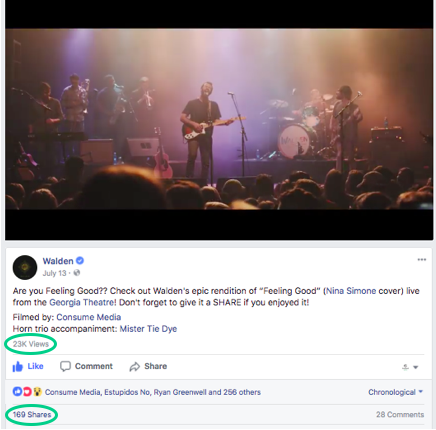 Give a Shoutout
People love being mentioned in your posts- especially your customers and your partners, so tag relevant accounts in your posts. Who doesn't love a shoutout?
100 million hours of Facebook video are watched every day.
Best Practices for Twitter

Use Native Video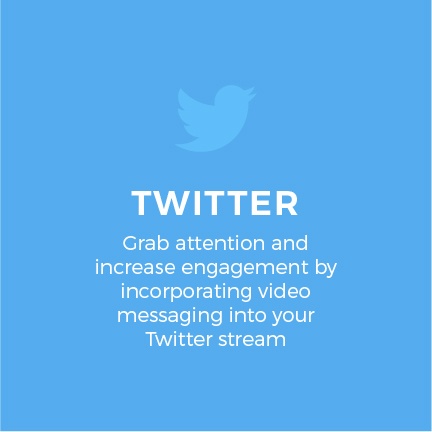 Uploading video natively to Twitter will result in a better user experience, thus increasing the number of people who will view your content.
The Right Length
Videos on Twitter should be shorter than videos on other platforms. Given the nature of the platform- the viewer wants extremely short and consumable content.
Include Captions
Like Facebook, most video consumed on Twitter is viewed without sound. Make sure your message gets across with and without sound.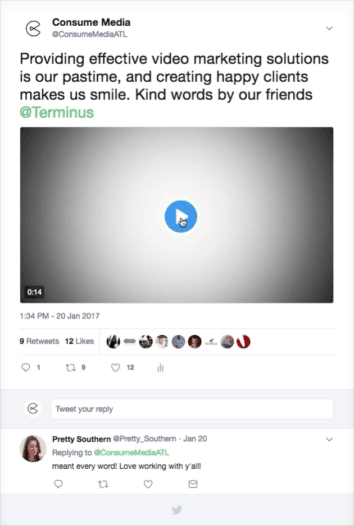 #Hashtag
Hashtags are the keywords that Twitter uses for search optimization. Boost your discoverability by including relevant hashtags when you post your video content on Twitter.
Twitter engagement for brands is 17% higher on weekends.
Best Practices for Instagram

Timing is Everything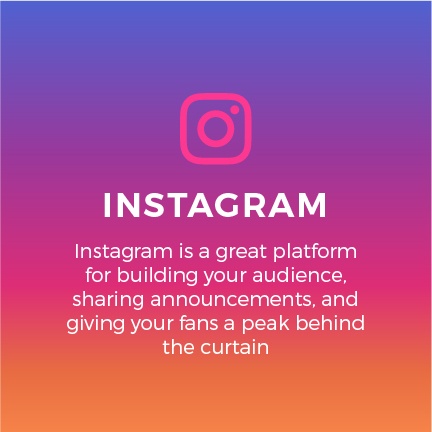 Take into account the audience you are trying to attract and when they may be using Instagram. Most users check Instagram early in the morning and in the evening after school or work.
#Hashtag
Include one to three of the most relevant hashtags in your photo caption. Post all other relevant hashtags as a comment on your photo. This avoids cluttering the caption.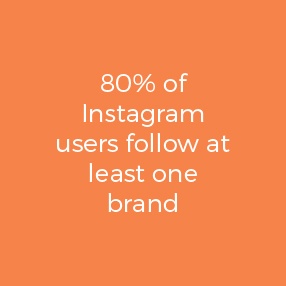 Give a Shoutout!
Again, people love shoutouts, so tag relevant personal or brans accounts will help make your posts more visible by promoting shares.
Include Captions
Like Facebook and Twitter, most video consumed on Instagram is viewed without sound. Make sure your message gets across with and without sound.
I'm in Love With the Shape of You...
The shape of a video is important, especially with the growing consumption on mobile devices. Square video (1:1) often outperforms landscape video. This is something to consider if making a video exclusively for social media.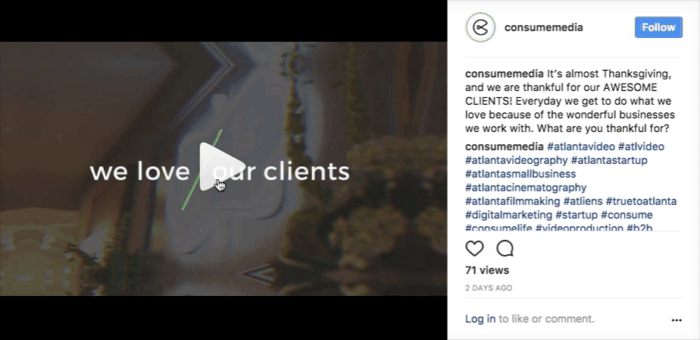 We posted this short video to Instagram and included our hashtags in the comments. We have 50+
hashtags we interchange depending on the post. Be careful to avoid the Instagram shadowban.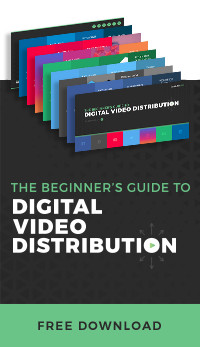 Remember that a video is only as strong as the manner in which it is shared. Having video on your website, in your emails, on YouTube, your LinkedIn, Facebook, Twitter, and Instagram will make the experience of your potential and current customers that much better. Video is also an extremely effective way to turn leads into clients. Also
remember that if your video is done by amateurs, your brand will be associated with amateurs.
Consume Media is an Atlanta, GA-based creative video marketing and video production company. Visit our website to learn more about us, or browse our full portfolio on our Vimeo page.