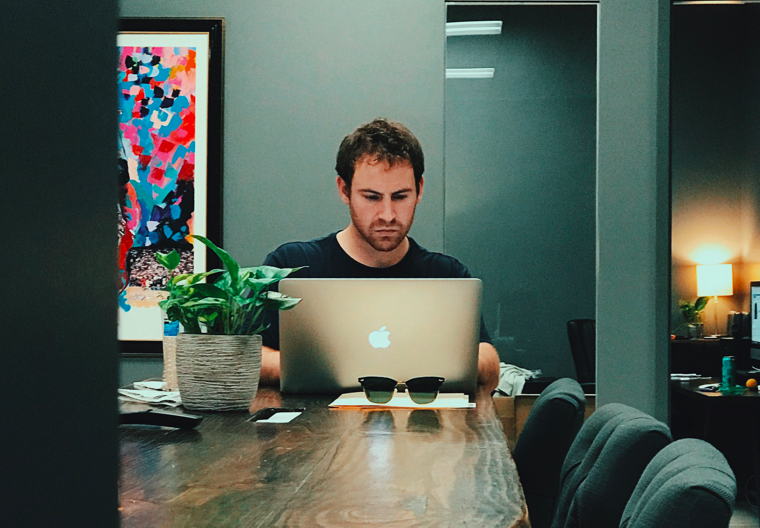 Yes, Marketers Need a Video Marketing Platform

Imagine a world where you only measure video success by the number of views on your video. Wait... Are you still living in this world? If so, it's time for a change. If you don't know anything about video marketing platforms, you're not alone. They're a relatively new tool in the world of video marketing but incredibly powerful. As a marketer, you're constantly trying to measure ROI, and when it comes to video, views aren't always the answer. The better metric from a business perspective is obviously revenue. How successful is your video content at moving potential customers along in the buyer's journey? There is something to views, but not in the traditional sense. Let us walk you through 7 key points to reveal the mystery behind video marketing platforms.
1. What Is a Video Marketing Platform?

In-Depth Analytics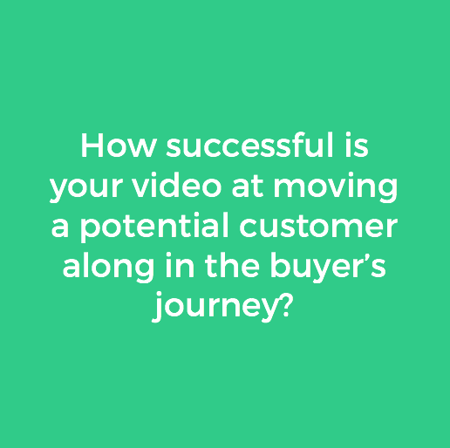 A video marketing platform gives data-driven, in-depth analytics on your video content. These tools give you the ability to measure impact - and measuring success means measuring ROI. Free video hosting tools such as YouTube and Vimeo only show you the overall number of views. "Did my video go viral?!" While going viral may sound awesome, it may get you fewer leads than you think. What if you could track who saw the video and see how much of it they viewed? What if you could then follow up with relevant email content for these qualified leads? Well, my friends, you can.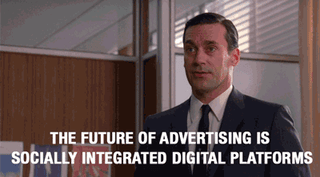 2. Quality or Quantity?

Views Aren't Everything
You could get 10,000 views on a video, but what does that really matter if you somehow managed to find the 10,000 people who aren't a fit to purchase your product or service? Instead, what if you only got 25 views, but they were from qualified, hot leads? When it comes to measuring views, quality is always more important than quantity.
Example
Let's say you get 25 views on your video. At first, you might be a little disappointed. But then you dig deeper into your video marketing platform and realize that 22 of these views are from people in the marketing department at Google, which happens to be a company you've been targeting for a while. Moreover, what if you could also see what other videos these people have been watching? You notice that after they watched the first video, some of them poked around your website, and you can see they ended up on your pricing page. This is key information your sales team can use to produce a relevant follow up.
3. CRM Integration

We <3 Hubspot!
We use Hubspot as both our marketing automation system and as our CRM, so everytime someone watches a video on Wistia who is already tied into our CRM database, we get advanced analytics associated with those contacts and companies. We can see if they went back to a certain part of the video and watched it again. We can see if they moved onto other videos. We can see if they go to our website, and where. Essentially, we can see who is interested and how much.
Example
We made a video for The Davis Academy, a private school in Atlanta, Georgia. Fun fact, this is where our co-founders met as kids! Leo sent out a video marketing promotion to all of our clients, including another private school we work with. We were able to see that the Dean of this other school watched all five minutes of the video we made for the Davis Academy. That tells us that they could be interested in a similar video down the road. We can now gauge interest and qualify our lead, which never could've been done with YouTube and view measuring alone.
4. Which Video Platform Should You Use?

Who?
Now that the Internet is dominated by video, there are plenty of video marketing platforms out there. We feel that two stand above the rest: Wistia and Vidyard. Personally, we use Wistia and love it. A hugely valuable Wistia tool is complete brand control and the power to add the share button. A great thing about Vidyard is the ability to do personalized video at scale. Traditional video hosting players such as Vimeo have also begun to release more affordable video marketing tools with some of the same advanced analytics capability, along with customized branding and form integration for collecting contact information.
How Much?
Depending on the features you need most, video marketing platforms can run from $50 to over $400 per month. Expect for the fully featured video marketing platforms that include integrations with CRMs such as Hubspot, Marketo, and Pardot to run you about $400/month. Of course, cost varies depending on specifics, but like most things in life - you get what you pay for.



5. Better Experience For Customers

One Less Click
A video marketing platform gives you the ability to embed easy to answer and easy to use forms directly into your videos. You may have been able to drive someone to your landing page, but with a video marketing platform, you can get people to answer information right then and there as they are viewing your content. This creates one less click for the viewer and puts a form directly in front of the viewer right before, after, or during the video. Custom branding on the video player also provides a one-click link directly to your brand's homepage.
6. Improve SEO

Down and Dirty
Your VM platform lives on your website which enables you to see where people are going and what they're watching. With YouTube alone, you can't see that. We all know video automatically improves a website's SEO - but beyond that, there are certain metadata activities that increase your SEO even more. This gets into the nitty-gritty, such as correct tagging and providing useful alt-text information within your content.


Views (and I'm not talking about Drake's album)
With standard YouTube and Vimeo accounts, the goal is to give your video content a place to live. Because they aren't a video marketing platform, they aren't particularly concerned with your video getting as many quality views as possible. The goal of video marketing platforms is to get your video as many quality views as possible, which is a huge competitive advantage. Sure you'll still have to create a title and description yourself, but all of the down and dirty work that you may not know how to do in order to optimize the SEO of your video, your VM platform does for you.
7. Video Is King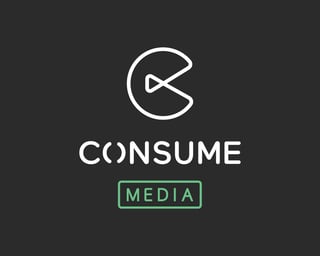 We know that video is a marketing strategy amplifier. Video is the most engaging content on the Internet, it increases click-through rate, it keeps people on websites longer, makes people more likely to submit forms, and is the most viewed content on social media. Why wouldn't you want to tie this into your revenue-producing activities? THAT is why marketers need a video platform. It will take time and persistence, but a video marketing platform will give you the information and insights to completely change your marketing game.
We hope these seven points helped you understand why all marketers need a video marketing platform. The bottom line is that a video marketing platform will empower your sales team and allow you to aid customers throughout the buying journey, thus increasing your ROI. Time is money, and data is power.
Consume Media is an Atlanta, GA-based creative video marketing and video production company. Visit our website to learn more about us, or browse our full portfolio on our Vimeo page.