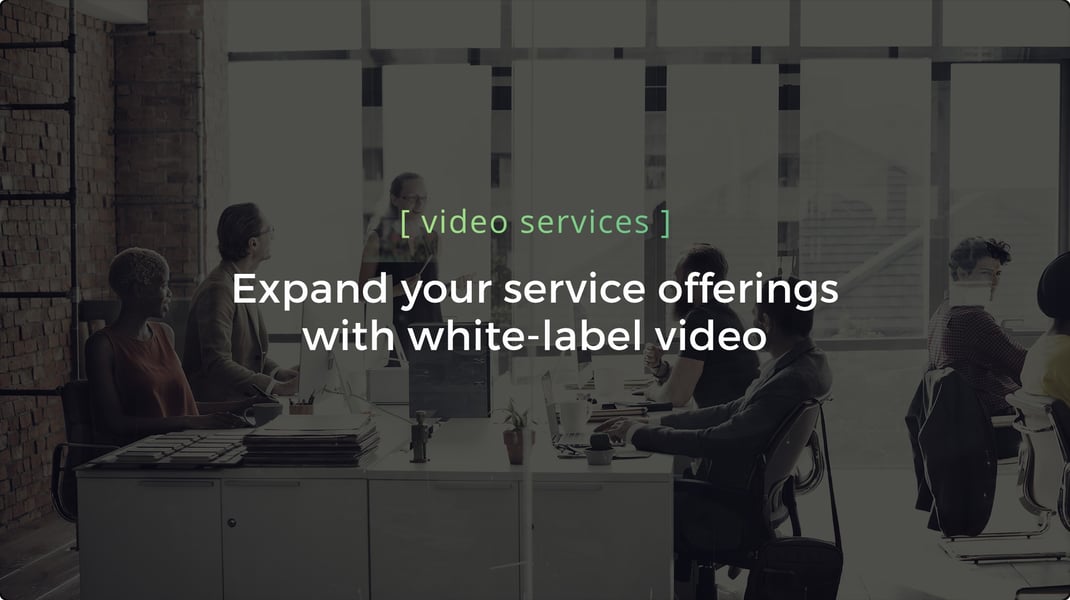 Video marketing has taken the digital advertising world by storm. Users are spending more than a third of their time online watching videos. In addition, 35% of all digital ads dollars are being spent sponsoring video content in 2016, which experts equate to more than $5.4 billion. It's more important than ever to provide high quality video services for your marketing clients. Video production is an expensive industry to get into, but fortunately for you, unlocking these capabilities through a strategic partnership is just a phone call away.
Our firm has partnered with digital marketing firms of all sizes in order to provide creative video solutions for their clients. In most cases, firms either don't have a local video team, or don't have a video team at all. White-labeling our video services is an easy, and powerful, way to add value to your business, especially when coupled with the digital advertising services your business provides already.

We have formed such a partnership with local full-service marketing firm - Frenik Labs. After attempting to make a DIY video for one of their clients, they knew that continuing along that path would be terrible for their business and, more importantly, their clients. Frenik Labs partnered with us to produce videos for more than ten of their clients over the past two and half years, delivering professional results without having to invest thousands of dollars and hundreds of hours into video equipment and expertise. By partnering with Consume Media, all of our collective knowledge and equipment became available to their clients and allowed Frenik to add high quality video production to their portfolio of service offerings.
For more information about Frenik Labs, and how to add value to your business by providing white-labeled video production services, check out our article highlighting local firms winning with video marketing.
To speak with the Consume Media team and learn more about our video services, hit the button below:
Consume Media is a creative video marketing and video production company based in Atlanta, GA. Visit our website to learn more about us, or browse our full portfolio on our Vimeo page.