---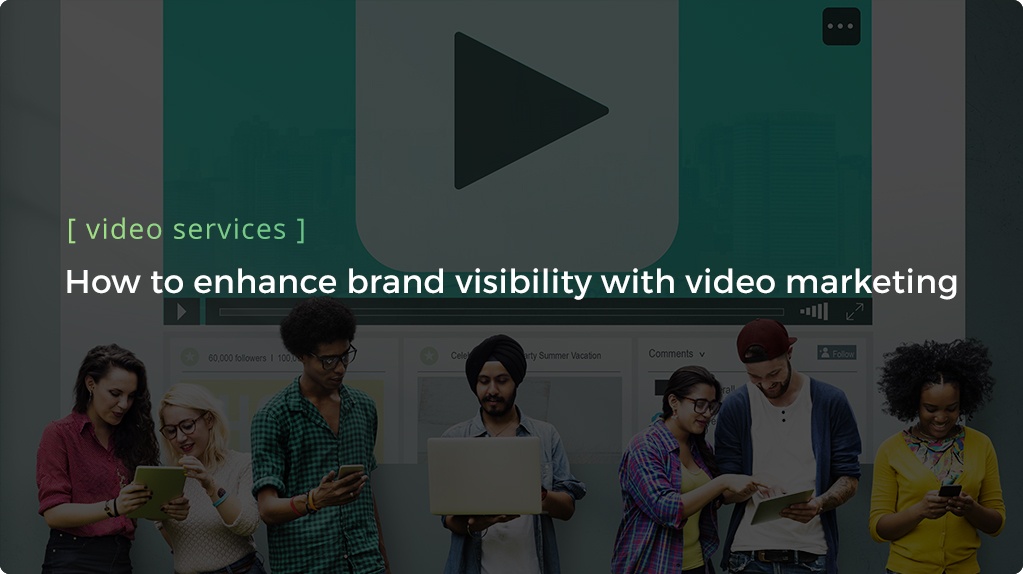 Once upon a time, video was not the most efficient way to market your business. It was a very different world. A world where you could not even host videos videos on the internet. A world without YouTube, Facebook, and Google. Back in those days - video services were not affordable or practical. Implementing video as part of your marketing strategy meant, first, hiring a huge ad agency, and second, spending incredible amounts of money on advertising.

Back then, television was the sole option for video marketing. Your ability to target audiences was limited to location, channel, and time of day - and it definitely wasn't easy to measure or adjust.

Today, video has become the focus of digital advertisers and the fastest growing aspect of digital marketing in overall ad spend. Thirty five percent of all digital advertising last year was spent on video, and this number is only going to increase over the years. The rise of digital advertising has changed the world, and content marketing is now the name of the game. Crafting the right content for your audience and leveraging the abilities of marketing technology gives your brand the power to stay in front of your target market and greatly enhance the visibility of your business.

By implementing video marketing, your brand will create a consistent following, improve in online search rankings, and build brand trust and thought leadership.
---

1. Be Consistent
Times are changing quickly in the sphere of video marketing. A few years ago, a viral video could have a drastic effect on your business. People would take note and remember your content, and, in turn, think about buying your product.
Now that there is more content being produced then ever before, it is more important to consistently stay in front of your customer. Fresh video content is the best way to connect with your audience. By sharing videos regularly on your social media platforms, email campaigns, and blog, you can engage your audience easier than ever before and deliver powerful content that may have otherwise gone unread or unnoticed in any other format.
Living in a world full of content has its caveats. Now that we live in this content-crazed world, people are more likely than ever to click away. This means delivering relevant content that is long enough to be useful but short enough to keep the short attention span of your audience engaged. Releasing short, engaging, and relevant videos on a consistent basis will contribute to your brand momentum and keep your company in the forefront of your audience's minds.
---

2. Improve Search Rankings
Before the internet, looking for a product meant remembering an advertisement you had seen or walking to a local store and choosing from the selection in front of you. Finding a product in 2016 is completely different than it was even a decade ago. With infinite information at our fingertips, we can search the internet and find hundreds or thousands of options within a matter of seconds. We now live in a world where if your business isn't listed on the first page of Google, potential customers have no idea that you even exist. And when your potential customers don't know that you exist, they become real customers for your competitors who have invested in building their search rankings.
To give yourself the best chance to be seen in this modern market, you need to be implementing video marketing as part of your advertising and digital strategy. Video provides an inherently large search engine optimization boost and makes your web pages 50x more likely to achieve first page search results than web pages with plain text and images only. Advertisements, emails, and websites with video also have a 41% higher click-through rate than other mediums, meaning that there are a lot of people that are willing to learn more about you by watching, but not reading. If you're not speaking to your audience through video, you're leaving a lot on the table.
---

3. Get People Talking
There are three types of online reach - owned, paid, and earned. Owned reach is what your audience will naturally see without much effort on your part. A simple post to your time line earns a certain amount of owned response, albeit very small. Paid reach is what your advertising dollars will buy you. This allows you to target a certain group of people as generally or specifically as you want. Earned reach is generated when people simply enjoy your content. This earned reach is made up of Facebook shares, re-tweets, and word of mouth. When people are talking about you, your business and brand become visible to new people who may have never visited your page or even heard of you before.
Today's marketing world must be mobile-friendly and your brand should already be thinking mobile-first. Since 92% of mobile users share videos with friends and colleagues, investing in a mobile-friendly video strategy can get more people talking about your brand than ever before.
Creating high quality video content that interests your audience is the key to success in the earned media space. According to Hubspot, videos are 40x more likely to get shared than other types of content and, to put the cherry on top, Facebook gives preferential treatment to shared videos. Mark Zuckerberg has even openly stated that Facebook is shifting to become 'mostly video'. Investing in video marketing and releasing high quality, easily consumable and mobile-ready content on social media will help generate interest and guide traffic to your business that you didn't even know existed.
---
Even though video marketing is growing as one of the most effective ways to market your business, only 22% of small business say that they will post any video within the next 12 months. They're loss is your gain. Now is the time to begin implementing video into your marketing strategy. By creating a video marketing plan with consistent, easy to share, and pertinent video content, you will set your brand apart from the competition and pave the way for future success.
---

Do you remember the saying 'any publicity is good publicity'? While this saying may apply to certain aspects of the business world, it does not apply to your video quality. 62% of consumers are more likely to have a NEGATIVE perception of a brand that publishes poor quality video. You cannot leave your brand to an amateur. Consume Media produces videos that match your goals, and exceed your expectations. If you like what you've seen, let's chat.
Consume Media is an Atlanta, GA-based creative video marketing and video production company. Visit our website to learn more about us, or browse our full portfolio on our Vimeo page.