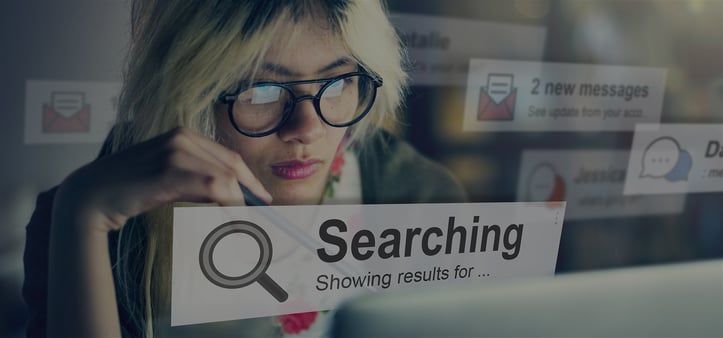 A website visitor does not instantly become a customer. An initial barrier will always exist between your leads and their purchase decision, and bridging that gap relies on defusing one of human nature's most primitive defense mechanisms - distrust. The most authentic and effective way to create digital trust is through video testimonials.
---
Video Testimonials Crush It
Written testimonials on your website aren't enough:
The majority of online shoppers (and humans, in general) respond much better to visual information than plain text, so it's important for your visitors to see and hear a positive story from someone who has gone through the same buying journey.
This is the unique power of video that naturally makes the experience more engaging, believable, and comforting.
Our clients tell us that video testimonials convert more Marketing Qualified Leads (MQL) into sales than any of other sales medium.

[source: your boys (that's us)]
Get Your Customers Involved
Let your current customers, who have experienced your product, brand, or service, do all of the leg work to convince someone to trust you and your company. Potential customers are more likely to believe an unaffiliated, unbiased opinion - the opinion of someone who isn't being paid or coerced, but who is sharing their personal experience and opinion. Authenticity is crucial for potential customers to buy-in.
For B2B businesses, it becomes about quality over quantity.
B2B video testimonials are found to be more convincing when, well, they're considered the most real. This means going to your customers - filming at their location, on their turf. This reinforces the unaffiliated nature of the testimonial, and also provides a bump for your customer's brand, making for a nice way to show off your rock star clients. Terminus wanted to create an authentic atmosphere for their VersionOne testimonial, while also providing an additional co-marketing opportunity for their clients.
Produce effective video testimonials with these storytelling principles: https://t.co/mEZJSsiP14 cc: @stillmotion pic.twitter.com/Z6sMcgawZK

— Wistia (@wistia) October 9, 2016
Amplify the Impact with Video
Video testimonials not only help you convert visitors into customers, but they also help your business rank higher in search results. Hosting thoughtfully titled and tagged videos on your website increases your search engine optimization and, as every modern human is conditioned to understand, being on the front-page of Google boosts credibility.
Websites with video are 53x more likely to rank on the first page of Google search results.

[Forrester]
Convert Visits into Sales
A buyer's ability to trust your firm is at the core of the purchase decision. You can actively reduce the burden of trust by making use of video testimonials and brand videos. With so many alternatives and competitors vying for the same customers, it's important that you differentiate your company with a video marketing strategy that promotes brand trust between you and your audience. If your business implements video client testimonials as a major part of your video marketing strategy, you will start to see more of your website visitors take the next steps with your company.
By providing different types of videos for buyers at different stages of the journey, you will build trust with your buyers before they ever step foot in your office.
Consume Media is an Atlanta, GA based creative video agency specializing in video production and video marketing services for business. Visit our website to learn more, and check out our full portfolio on our vimeo page.